The Exchange is an American institution committed to the development of new works, primarily through the yearly Orchard Project, a laboratory program where theatre artists and companies come to innovate, develop and refine new shows; 22 artists are selected from a field of nearly 500 applicants.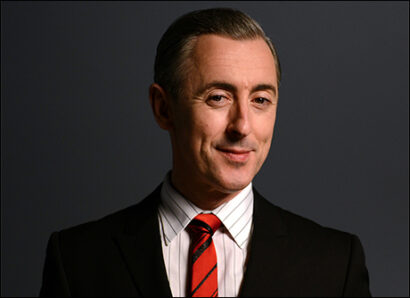 For the first time, the Exchange will also present the inaugural Orchard Project Presents season, a series of public performances that will take place at Universal Preservation Hall — a recently restored 1871 church — as well as around various venues in Saratoga Springs. The line-up will allow audiences a sneak peek at new works as they are being developed.
The full line up is listed below:
Church of the Passionate Cat
By Underbelly (June 5-7)
In signature Underbelly style, the show combines narrative, music and dance. Developed at the Orchard Project the previous year, Church of the Passionate Cat is a detective story that blends "film noir whoduniting with a jazz age church revival like you've never experienced before."
A Foreign Body
By Neena Beber (June 19-20)
Directed by Theresa Rebeck
Featuring John Glover and Hettienne Park (June 19-20)
Billed as "an intimate and explosive theatrical event," the show sees a world-famous film director receiving a visit from his "victim" just hours before he is set to receive a lifetime achievement award. The Garden
By Nichole Canuso Dance Company (June 19 - 21)
Developed at the Orchard Project in 2013, The Garden is a dance theatre piece designed for four participants at a time, blurring the line between viewer and participant.
Ur Star
By Finkle (June 19 - 21)
Ur Star is billed as "an intimate interactive theatrical art experience for tiny audiences." Told through music and hand drawings, the audience is invited into an artist's apartment and taken on a journey.
Bridget Everett - One Night Only Cabaret event! (June 20)
Downtown cabaret artist Bridget Everett offers another tour-de-force solo show.
The Orchard Project Open Studio (June 22-27)
A week-long exploration of work and public laboratory at the Universal Preservation Hall where the public will be actively invited to participate. The 2015 Open Studio will feature shadow puppeteers who will be developing new shows. There will be open hours each weekday, as well as a family workshop on June 27.
Alan Cumming in Concert (June 26)
Tony winner and star of stage and screen Alan Cumming will perform a one-night-only solo concert with his musical director Lance Horne, who has been an Orchard Project resident in 2010, 2011 and 2013.
The artists and companies selected to participate in the 2015 Orchard Project are Philadelphia's No Face Performance Grou, INTAR, Rainpan 43, Marcus Gadley, Jim Knable, ONEOFUS, Ping Chong and Company, The Gate Theatre, Sam Willmott, Rehana Mirza, Mike Lew, Sam Pinkleton, Maggie-Kate Coleman, Erato Kremmyda, Stew, Greta Gertler Gold, Lance Horne, Jean Rohe, Rachel Mars, Nathan Tysen and Daniel Messe.
For more information visit OrchardProject.com.