Among those lost were Brian Friel, one of the greatest playwrights Ireland ever produced and Gene Saks, the director who became Neil Simon's go-to Broadway guy during the 1970s and 80s.
Passed, too, were performers who delivered some of stage history's most iconic stage performances, including: Theodore Bikel, the original Captain von Trapp in The Sound of Music; Roger Rees, who created the role of Nicholas Nickleby; Edmund Lyndeck, who first sang "Pretty Women" in Sweeney Todd; and Jean Darling, who first gave voice to "When I Marry Mr. Snow" in Rodgers and Hammerstein's Carousel.
Stiller lost his Meara when actress and playwright Anne Meara died. Hundreds of hoofers lost their mentors when legendary dance instructors Phil Black and Eugene Louis Faccuito made their final exit. And many a budding young playwright bid farewell to an early supporter in Sheri M. Goldhirsch.
Also departed are film and television bigs who made their mark on the theatre, such as Fred Thompson, Omar Sharif and Leonard Nimoy. And the most shocking losses of all may be those who shook off this mortal coil much too early, including actor Kyle Jean-Baptiste, Vivien Eng, and Joshua Park.
We take a look back at those we lost in 2015.
Patricia Elliott, 77, who won a Tony Award for her performance in the original Broadway production of Stephen Sondheim's A Little Night Music and was nominated for another for The Shadow Box, Dec. 20 in Manhattan.
Edmund Lyndeck, 90, who gave up a career as an English professor for a life on the stage, acting in several roles 1776 and memorably creating the role of the evil Judge Turpin, lending his rich baritone to the iconic duet "Pretty Women" in the original Broadway production of Sondheim's masterpiece Sweeney Todd, Dec. 14.
Thom Thomas, 80, a writer whose work spanned stage, television and film, who had plays produced Off-Broadway and at Pittsburgh Playhouse and George Street Playhouse, and who co-authored the book for the Broadway-aimed musical adaptation of the movie Beaches, which had its premiere at the Signature Theatre in Virginia, Dec. 2.
Keith Michell, 88, the classically trained Australian-born British actor and director who was well known for essaying the role of Henry VIII on both the big and small screens. He created the lead role in Irma La Douce in London and on Broadway, and ran the Chichester Theatre Festival for a time in the 1970s, Nov. 20 in London.
Allan Wallach, 88, longtime theatre critic and entertainment editor for the Long Island newspaper Newsday, covering theatre throughout New York and sometimes nationally, Nov. 17 at his home in Manhattan.
Don Gregory, 80, a theatre producer specializing in solo shows starring famous actors such as Henry Fonda and Julie Harris, but who also produced notable revivals of Camelot and My Fair Lady and brought Christopher Plummer and James Earl Jones together in a famous 1983 production of Othello, Nov. 5 in his home in Boca Raton, FL.
Fred Dalton Thompson, 73, the stentorian Republican Senator from Tennessee, who put together a singular career that mixed politics and show business in equal measure. He ran for the Republican nomination for President, all the while pursuing an on-again, off-again successful acting career that included "Law & Order," movies like "The Hunt for Red October" and "Die Hard II," and a stint on Broadway in 2013's A Time To Kill, Nov. 1 of lymphoma.
Michael Leonard, 84, composed music for a number of Broadway musicals, notably The Yearling. While his shows did not run long, songs from them, like "I'm All Smiles" and "Why Did I Choose You?" found a longer life through various singers' recordings, including Barbra Streisand and Mel Torme, Oct. 31 in Manhattan.
Maureen O'Hara, 95, the Dublin-born fiery-maned, "Queen of Technicolor" who was the star of such films as "The Quiet Man" and "Miracle on 34th Street,", as well as a number a swashbuckling sea adventures, also starred in a single Broadway show, 1960's Christine, Oct. 24 in Boise, ID.
Leon Bibb, 93, a prominent performer during the Civil Rights era, the actor and folksinger, who had many albums to his credit, earned a Tony nomination for his performance in Broadway's The Hand Is on the Gate, Oct. 23 in Vancouver, Canada. In his Civil Rights activities, he often stood beside the likes of Paul Robeson and Harry Belafonte, and was blacklisted for a time. In his later years, he was a beloved figure in the Vancouver arts scene.
Hal Hackady, 93, wrote the lyrics for several Broadway musicals, including Goodtime Charley starring Joel Grey and Teddy & Alice, but was perhaps best known for "Let's Go Mets," the memorable theme song for the New York Mets that was ubiquitous during the team's victorious 1986 season, Oct. 12 in The Bronx.
Robert de Michiell, 57, an illustrator who created many posters familiar to Broadway theatregoers, such as A Little Night Music, and who designed the memorable posters for many editions of the Broadway Cares/Equity Fights AIDS fundraisers Gypsy of the Year, Broadway Flea Market and Easter Bonnet competition, Oct. 12 of cancer.
Sandra Lynn Schlender, 43, who worked as hairstylist on many Broadway shows — including The Phantom of the Opera and Gigi — TV shows, movies and theatre-related events, Oct. 5 at her home in Queens.
Brian Friel, 86, the Irish playwright of The Faith Healer, Philadelphia, Here I Come!, Artistocrats, Translations and many more titles, was a leading voice on stages on both sides of the Atlantic for decades. Sometimes called "The Irish Chekhov," his numerous plays brought him many accolades, including three Tony Award nominations and a win for the popular success Dancing at Lughnasa in 1992, Oct. 2 in Greencastle, County Donegal, Ireland
Sheri M. Goldhirsch, 55, longtime artistic director of Young Playwrights Inc., a New York production program that supported young dramatists, including Rebecca Gilman, Kenneth Lonergan and Jonathan Marc Sherman, Sept. 22 in Manhattan.
Catherine E. Coulson, 71, a stalwart performer at the Oregon Shakespeare Festival who was best known for her portrayal of the enigmatic Log Lady on the cult television series "Twin Peaks." Her long association with film director David Lynch began on his 1974 short film "The Amputee," Sept. 28 in Ashland, OR.
Michael Burgess, 70, who played the role of Jean Valjean in more than 1,000 Toronto stage performances of Les Misérables, also performed in Blood Brothers and Man of La Mancha, Sept. 28 in Toronto after a battle with cancer.
Arthur Wagner, 92, a former actor and artistic director, who, after starting acting programs at Tulane, Ohio and Temple Universities, became the founding chairman of the Department of Theatre and Dance at the University of California San Diego and a major figure in the San Diego theatre community. His graduates included Jefferson Mays and Danny Burstein, Sept. 21 of cancer
Melvin Bernhardt, 84, a director who rose to prominence in the 70s as the pilot of such notable, award-winning dramas as Da, Crimes of the Heart, Children and The Effect of Gamma Rays on Man-in-the-Moon Marigolds. He was nominated for two Tony Awards, and won the prize in 1978 for Da. He also won two Obie Award, Sept. 12.
Frank D. Gilroy, 89, who won an Obie Award in 1962 for his play Who'll Save the Plowboy?, and won fame, a Tony award and the Pulitzer Prize for Drama with his 1964 domestic drama The Subject Was Roses  — which became a staple of regional theatre for many years — and continued to write for five decades, Sept. 12 in Monroe, NY.
Jean Darling, 93, who began her career during the silent film era as one of the "Our Gang" cast, and who, as an adult, was the first actress to sing "When I Marry Mr. Snow" as the original Carrie Pipperidge in Rodgers and Hammerstein's classic Carousel, Sept. 4 in Rodermark, Germany.
Judy Carne, 76, the "Sock It To Me" comic actress was a member of the ensemble of the late 60s TV phenomenon "Laugh-In" and starred on Broadway in a revival of The Boy Friend, Sept. 3 in Northhampton, England.
Vivien Eng, 51, a one-time member of the Martha Graham Dance Company and veteran stage actress featured in the ensemble of the 1996 Broadway The King and I revival, Sept. 2 of injuries from a fire at her apartment in the Manhattan Plaza building.
Joshua Park, 38, who played the title role of the short-lived 2001 Broadway musical The Adventures of Tom Sawyer, won a Theatre World Award for his performance, and also worked Off-Broadway with Irish Rep and the York Theatre, Aug. 30 of cancer.
Dean Jones, 84, the comic actor who made his mark in a series of family-oriented Disney films, and earned a place in Broadway history for originating the iconic role of the Bobby in Stephen Sondheim's Company. Though he left Company shortly after the show opened in 1970, Jones searing vocal performance was preserved on the original cast recording and in a famous documentary by D.A. Pennebaker, Sept. 1 of Parkinson's Disease.
Kyle Jean-Baptiste, 21, who made history as the youngest actor and the first African-American to play Jean Valjean in the Broadway revival of Les Misérables, yet whose professional triumph was tragically followed by an accidental death on Aug. 29, after he fell from a fire escape — just one month after he assumed the lead role of Valjean. The sudden loss drew an outpouring of sympathy from the theatre community.
Samuel Liff, 96, a talent agent and industry legend, one of the last of a breed of independent-minded super agents who once dominated the Broadway universe, known for a half-century by the catchy handle "Biff" Liff. His many starry clients included Jane Alexander, Angela Lansbury, Agnes de Mille and Chita Rivera, Aug. 10 in Westchester County.
Barbara Vann, an early figure in the burgeoning Off-Off-Broadway scene in the early 1960s, who helped found two important avant-garde troupes, including the Medicine Show Theatre Ensemble where she served as artistic director, Aug. 26 following a brief illness.
Robin Phillips, 73, who led Ontario's Stratford Festival from 1975 to 1980 as the festival's fourth artistic director, directing such actors as Maggie Smith and Brian Bedford, just outside of Stratford, July 25 after a prolonged illness. He began his career as an actor, and went on to head a few other Canadian theatre companies. He also directed the original Jekyll & Hyde on Broadway.
E.L. Doctorow, 84, the prolific novelist whose book "Ragtime" inspired the musical of the same name, which has been produced twice on Broadway, as well as in numerous regional stagings, July 21 of lung cancer.
Tom Beard, 50, a busy, redoubtable U.K. stage actor known as an "actor's actor," who worked with the Royal Shakespeare Company, and appeared on the London stage in Hotel at the National Theatre and in the Donmar production of King Lear at BAM, July 20 of cancer.
Theodore Bikel, 91, the prolific, Austrian-born stage and film actor and political activitst played Captain Von Trapp in the original Broadway production of The Sound of Music. Rodgers and Hammerstein wrote the acclaimed "Edelweiss" for him and he was nominated for a Tony for the role. He played Tevye in Fiddler on the Roof over 2,000 times and served as President of Actors' Equity from 1973-1982, July 21 in Los Angeles.
George Coe, 86, an actor with numerous stage and television credits, perhaps best known to theatergoers as David — one of the "Sorry-Grateful" trio — in the original Broadway production of Stephen Sondheim's Company. He was also the forgotten eighth member of "Saturday Night Live"'s first ensemble of "Not-Ready-For-Prime-Time Players," July 18 in Santa Monica, CA after a long illness.
Roger Rees, 71, the Welsh actor who rocketed to fame as the title character in The Life and Adventures of Nicholas Nickleby, a sprawling stage adaptation of an obscure novel by Charles Dickens, and later thrived as a stage director and playwright. He became more widely known as caddish millionaire Robin Colcord on TV's "Cheers." He worked up until the end, performing opposite Chita Rivera in The Visit on Broadway until May when he was forced to leave for health reasons, July 10 in New York of brain cancer.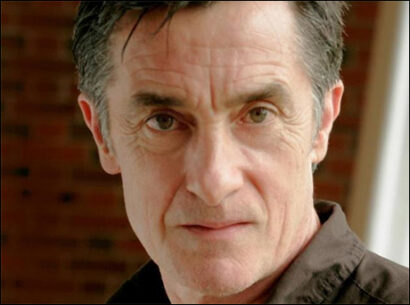 Bart Williams, 65, veteran character actor of stage and film portrayed such loved roles as Franklin D. Roosevelt in Annie and Cap'n Andy in Showboat. He served as principal counselor on the Western Regional Board and National Council for Actors Equity Association, June 28 in Bullhead City, AZ of cancer.
Jack Carter, 93, a versatile comedian who was a star in the early days of television, acted both on Broadway — most notably in Mr. Wonderful opposite Sammy Davis Jr. — and in regional theatre, and was host of the first televised Tony Awards in 1956, June 28 in Beverly Hills, CA.
Lani Ball, 74, a theatrical stage manager who worked on Broadway —including the original production of Hair —  touring companies and in regional theatres, June 27 from complications of a heart attack in Davis, CA.
Patrick MacNee, 93, the insouciant British actor who began his theatre career on Canadian stages, but gained famed as the suave star of the swinging 1960s English spy series "The Avengers." He later acted alongside another famous fictional spy, James Bond, in "A View to a Kill," June 25 in Rancho Mirage, CA.
Dick Van Patten, whose career began as a ubiquitous child actor on Broadway in the 1930s and 40s — from Thornton Wilder's original The Skin of Our Teeth to The Lady Who Came to Stay — and reached its pinnacle with the television series "Eight Is Enough," and a series of appearances in Mel Brooks films, June 23 from diabetes complications in Santa Monica, CA.
Ron Moody, 91, the British actor who memorably played the lovable London crime lord Fagin in both the movie and original West End stage versions of the musical Oliver! He received an Oscar nomination for the film performance. He returned to the role in 1984 for a Broadway revival, for which he was nominated for a Tony Award, June 11 in London.
Omar Sharif, 82, the suave, handsome Egyptian-born film actor who soared to stardom in the 1960s as leading man of such sweeping cinematic epics as "Lawrence of Arabia" and "Doctor Zhivago." He is best known to theatrelovers as Nick Arnstein in the movie version of Funny Girl starring Barbra Streisand. At one point, he also ranked as one of the world's top Bridge players. Sharif was awarded the inaugural Sergei Eisentstein Medal in 2005 for his contributions to world film and cultural diversity, June 10 in Egypt. 
Sir Christopher Frank Carandini Lee, 93, the towering British actor played baddies in various forms, eras, worlds and galaxies for many decades, enjoyed a late-career resurgence as a star of the "Lord of the Rings" and "Star Wars" series. He was knighted in 2009 for his services to drama and charity, June 7 in London.
Phil Black, a legendary New York jazz and tap dance teacher who worked with luminaries such as Chita Rivera and Ben Vereen, as well as film-world novices like Jennifer Lopez and Goldie Hawn, and taught for years at Times Square's Broadway Dance Center. He won Emmy Awards for "The Unicorn Tales" and "The Tap Dance Kid," an Astaire Award, and a Flo-Bert Award, June 5 at the Lillian Booth Actors' Home in Englewood, NJ.
Jim Bailey, 77, an impersonator of Broadway and Hollywood divas whose career began in the 1960s and who performed nine times at New York's Carnegie Hall and seventeen times at the esteemed Palladium Theatre in London. Among the icons he portrayed were Judy Garland, Peggy Lee and and Barbra Streisand, May 30 in Sun Valley, CA.
Betsy Palmer, 88, the stage, TV and film actress whom Tennessee Williams chose to embody the frustrated Alma Winemiller in The Eccentricities of a Nightingale, his 1976 rewrite of Summer and Smoke, later found a career in horror films. She performed in seven Broadway shows, including her turn as the replacement for Lauren Bacall in Cactus Flower, May 29 in Danbury, CT.
Anne Meara, 85, half of the famed television comedy team of Stiller & Meara with her husband Jerry Stiller, and mother of actor Ben Stiller, who later blossomed into a dramatic actress and successful playwright. She took the stage in five Broadway shows including the 1993 revival of Anna Christie for which she was nominated for a Tony, and earned an Obie for her Off-Broadway work in Uniform, May 23 in New York .
P.J. Paparelli, 40, director of the innovative American Theater Company in Chicago, which fostered the early work of Pulitzer Prize-winning playwright Ayad Akhtar among others, and presented the world premiere of the Greg Kotis and Mark Hollmann musical Yeast Nation (the triumph of life). He previously served for four years as artistic director of the Perseverance Theatre in Juneau, Alaska, and as associate artistic director of the Shakespeare Theatre Company in Washington, D.C., May 21, of injuries suffered in a car crash in Scotland, where he was vacationing
Elizabeth Wilson, 94, who distinguished herself many times on both stage and screen over a long, remarkably consistent and durable career, which began with Picnic in 1953. She won a Tony Award for her performance in Sticks and Bones, a Drama Desk Award for Morning's at Seven, and played Dustin Hoffman's mother in "The Graduate," May 9 at her home in New Haven, CT.
Betsy Von Furstenberg, 83, a German-born actress with a royal title on her resume (she was a Baroness, the daughter of a Count), she was a regular presence on the Broadway stage of the 1950s and 60s, her credits including the hit comedy Mary, Mary, the hit farce Oh, Men! Oh, Women! and Neil Simon's The Gingerbread Lady, April 21 in New York.
Judith Malina, 88, the indefatigable co-founder, with her husband Julian Beck, of The Living Theatre, and a central figure in the New York avant-garde theatre during its most vital time, in the 1960s and 70s. The Living Theatre produced such pivotal Off-Broadway experimental works as The Connection (1960) and The Brig (1964). In later years, Malina took roles in films like "Awakenings" and "The Addams Family," April 10 in Englewood, N.J
Eugene Louis "Luigi" Faccuito, 90, a master dance teacher who counted Susan Stroman, Liza Minnelli and several members of the original cast of A Chorus Line, including Donna McKechnie and Kelly Bishop, among his many students over a six-decade career, April 7 in New York.
Julie Wilson, 90, a Broadway actress and singer in the 1950s and 60s, who switched to the cabaret stage in the 1980s. There, her dominant presence over the past few decades led her to be called "The Queen of Cabaret," with many recordings to her credit. She was nominated for a Tony for Legs Diamond, April 2 in New York.
June Winters, 96, a singer and actress who appeared in the 1930s Broadway hit Hellzapoppin and became popular in the 1940s as the children's music character "Lady in Blue," March 29 at her home in Bergenfield, NJ.
Gene Saks, 93, who went from acting to directing numerous works by Neil Simon, both on stage and on screen, winning Tony Awards for three of his efforts, I Love My Wife, Brighton Beach Memoirs and Biloxi Blues. His Simon-inspired films included "Barefoot in the Park," "Last of the Red Hot Lovers" and "The Odd Couple." He also directed the 1974 film version of the musical "Mame," March 28 in East Hampton, NY of pneumonia.
B.J. Crosby, 63, the actress and singer who first came to prominence and earned a Tony nomination as part of the original ensemble of the long-running Broadway revue Smokey Joe's Café, March 27 in New Orleans of complications from diabetes and a stroke.
Leonard Nimoy, 83, the screen actor best-known for portraying Mr. Spock on the television series "Star Trek," who retained a passion for theatrical work throughout his decades-long career. On Broadway, he played the lead role of the doctor in Equus and directed the play The Apple Doesn't Fall.... Regional credits included Fiddler on the Roof, The Man in the Glass Booth and Sherlock Holmes, Feb. 27 in Los Angeles.
Margaret Croyden, 92, a drama critic and author with firm knowledge of the various forms of 20th-century avant-garde theatre who wrote books about the work of Jerzy Grotowski and Peter Brook, Feb. 22 at Lillian Booth Actors' Home in Englewood, NJ.
Don Harron, 90, a Canadian stage and television actor who was perhaps best known as a cast member of the long-running rural comedy sketch show "Hee Haw," playing the country bumpkin newscaster Charlie Farquharson. He also co-wrote the script for the 1956 television musical "Anne of Green Gables," which was later adapted by Harron for the stage in 1965, Jan. 17 at his home in Toronto.
Peter Neufeld, 78, a prolific producer and general manager on Broadway with nearly three decades of credits including Sweeney Todd and Crazy For You, Jan. 27 at the Lillian Booth Actors' Home in Englewood, NJ.
Geraldine McEwan, 82, a well-respected actress of the British stage with a witty, elfin manner, who was adept at both comedy and drama. She was Tony-nominated for The Chairs in 1989, and may be best known as the Agatha Christie detective Miss Marple in a series of BBC films. She won Evening Standard Best Actress Awards for London performances as Mrs. Malaprop in The Rivals and Lady Wishfort in The Way of the World, Jan. 30 at Charing Cross Hospital in Hammersmith, London.
Jean-Claude Baker, 71, the adoptive child of entertainer Josephine Baker, and the owner of the famed theatre district restaurant, Chez Josephine, for decades a popular hangout for actors and theatregoers, Jan. 15 in New York.
And two who passed away in the final hours of 2014 after Playbill.com posted its In Memoriam list for that year:
Luise Rainer, the German-born, Max Reinhardt-trained film actress who made history by being the first performer to win two Academy Awards, in "The Good Earth" and "The Great Ziegfeld," and who married playwright Clifford Odets, only to see her career effectively end a handful of years later, Dec. 30 in London, England.
Edward Herrmann, 71, a magisterial acting presence who made his mark in theatre, film and television, including a few memorable turns at Franklin D. Roosevelt, and a Tony-winning performance in a 1976 revival of Shaw's Mrs. Warren's Profression. A stalwart of the Williamstown Theatre Festival, he was particularly well known for his pairings with actress Blythe Danner, Dec. 31 in Manhattan of brain cancer.