Nantucket Sleigh Ride, a new play by John Guare, will bow at Lincoln Center Theater's Mitzi Newhouse Theater February 21, 2019, with an official opening scheduled for March 18.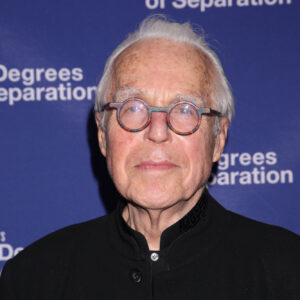 Directed by Tony winner Jerry Zaks (Hello Dolly!, Meteor Shower), the production will feature Tony and Emmy winner John Larroquette, Tony nominees Will Swenson and Douglas Sills, Clea Alsip, Tina Benko, Adam Chanler-Berat, Jordan Gelber, Grace Rex, and Stacey Sargeant, with additional casting to be announced.
Though "Nantucket Sleigh Ride" is an old whaling term (referring to sailors racing across the ocean on harpooned whales), Guare's play takes place far from the Arctic waters.
Larroquette plays a New York playwright-turned-venture capitalist trying to remember the events that occurred on an island three decades prior. His quest leads him to an unexpected whirlpool involving a giant lobster, Roman Polanski, a pornography ring, Walt Disney, Jorge Luis Borges, and more.
The production marks the reunion of Guare, Zaks, and LCT—where previous collaborations The House of Blue Leaves and Six Degrees of Separation premiered. Nantucket Sleigh Ride features scenic design by David Gallo, costume design by Emily Rebholz, lighting design by Howell Binkley, and sound design and original music by Mark Bennett.